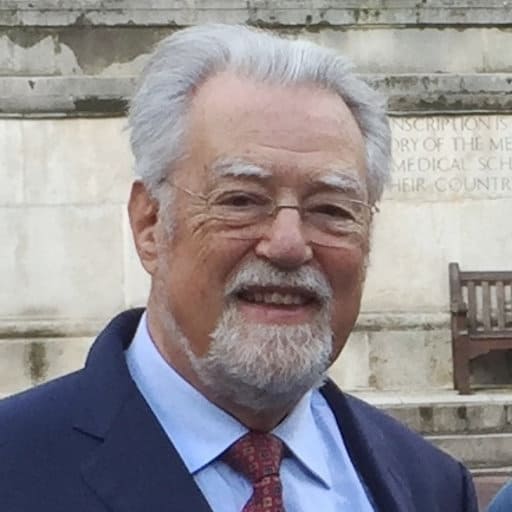 Michel Cuénod is a native of Switzerland but was born in Belfort (France) in 1933. He studied medicine at the University of Lausanne (CH) and achieved his M.D. in 1957. He pursued his training at the Institute of Physiology in Lausanne (1958-1960), at the psychiatric clinic of Bel-Air in Geneva (1960-1961), at the National Institute of Health in Bethesda/USA(1961-1963), and at Columbia University in New York/USA (1963-1965).
He started his activities at the Brain Research Institute of the University of Zurich in 1965, where he was appointed senior lecturer in 1971 and subsequently full professor. He was appointed head of the Institute in 1984 and held this position until 1998. Since 1998, he has been invited professor at the University of Lausanne.
His career was punctuated with numerous distinctions for the excellence of this work: the César Roux Prize (1961), the Robert Bing Prize (1973), the Marcel Benoist Prize (1980) – which is the highest scientific distinction awarded by the Swiss government. He was named doctor honoris causa of the University of Geneva in 1994, and Einzelmitglied of the Swiss Academy of Medical Sciences in 1996.  He received the Medal of Human Frontier Science Program in 1999, and became a honorary member of the Swiss Society for Neuroscience in 2007.
He is author of over 400 publications focusing in particular on chemical exchanges and signal transmission in the nervous system as well as on the neurobiology of schizophrenia.
He was president of the European Neuroscience Association (1986-1988), and founded the European Journal of Neuroscience in 1988, of which he was editor in chief between 1993 and 1997. In parallel, from 1993 to 2000, he held the position of secretary general of the Human Frontier Science Program, created by the G8 member States.
Furthermore, during his whole career, he was actively involved in a great number of scientific committees and societies in Switzerland, Europe and on the international level. Between 2000 and 2004, he was thus president of the Committee for Scientific Integrity at the Swiss Academy of Medical Sciences.
Michel Cuénod is a founding member of the Alamaya Foundation for research in schizophrenia, and has been Chair of the Board since its creation in 2002.